Research and writing to the advanced study of Sanskrit Literature
ANALYSE PRATISAKHYAM, SIKSA, NIRUKTA & VYAKARANA
UNDERSTAND THEORIES OF SANSKRIT LANGUISTIC STUDIES
DEFINE DIFFERENT BRANCHES OF LINGUISTIC STUDIES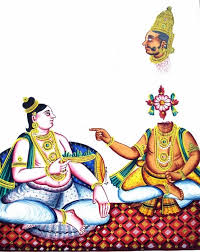 Mahabhashya of Patanjali - Paspashahnika gives the Indian tradition of Linguistics.
Vakyapadiya of Bhartrhari - Brahmakanda,the linguistic philosophy which explains the theories on the word and the sentence.
Understand how an ancient written document becomes a source of scientific,historical and literary source of research.
Understand the Principles, the Science and the Application of Manuscripts.
Understand the steps involved in edition of a Manuscript

The four classes of musical instruments are discussed through the textual study of Natyasastra.
The composite art form of Sangita as discussed in Natyasastra is the focus of the course.
PatanjalaYogasutra - Samadhipada introduces Philosophy of Yoga in general and textual study of the Samadhipada of Patanjalayogasura.
Vedantaparibhasha of Dharmaraja Adhvarindra an epistemological work on Advaita Vedanta interpreted in the Vivarana school.This manual of Vedanta philosophy discusses six means of valid knowledge, the aim and the purpose of Vedanta is discussed.